Making some pretty pralines for your loved one can easily lead to a small amount of chaos in the kitchen. Fortunately these things really do grow on trees! Wait, what?
You got it! This phenomena is however exclusive to SoulWorker. Get some adorable Valentine's jewellery pieces for your next in-game date along with dozens of other items during our Valentine's Day Event.
Event running: from 31/1 to 26/2/2019.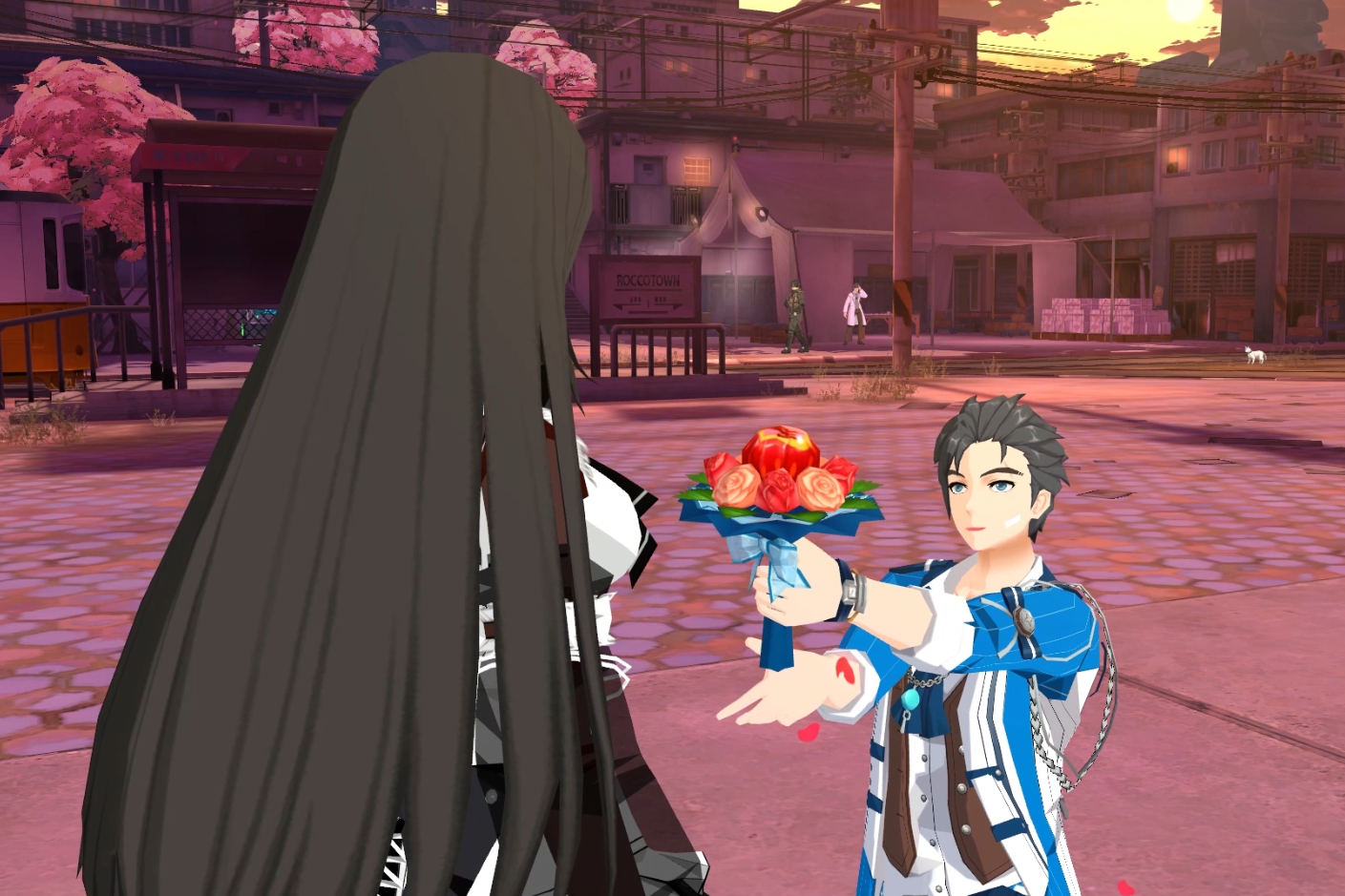 Here's how it works:
Everything revolves around the Candy Powder. You use it to produce event titles, accessories or Valentine's Boxes with the NPC Grutin-o-Mat.



Candy Powder can be attained from the raid bosses in Rucco Town, Grace City, Candus City, Ruin Fortress. Grasscover Camp and the high-level content (Golden Citadel and Primal) – the higher the difficulty the more items you will secure.
Additionally there are also Candy Sapling Seeds to be had. Simply defeat any Grutins that appear and there's a chance some will land in your inventory.
Should you also have a set of green thumbs, plant these seeds in your garden and after 20 minutes you'll be able to harvest up to 30 Candy Powder.
More Candy Sapling Seeds can be bought from the Grutin-o-Mat for 20 Grutin Gold.
Rewards
Heart-shaped praline boxes hold some special surprises and can be produced with NPC Grutin-o-Mat in exchange for Candy Powder or Grutin Gold.
Candy Jewellery Box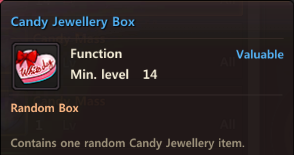 Perhaps the sweetest treat of the Valentine's event are the accessories in the Candy Jewellery Box. Gather the two rings, necklace and the earrings to enjoy the full set bonus (available to equip from level 14). You can even get the best bits upgraded by visiting Tuning Expert Trisha during the event!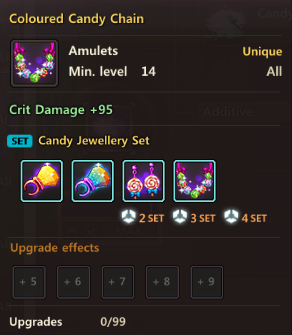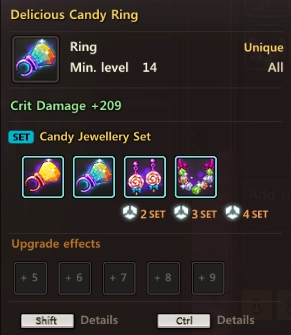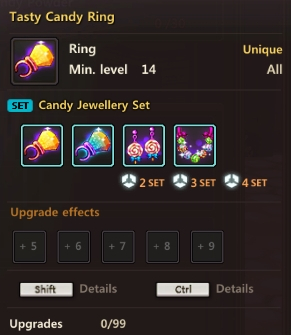 White Day & Valentine's Gift Box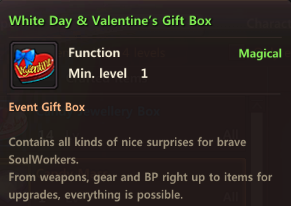 There's even more presents in the White Day & Valentine's Gift Box. Open it to get one of the following items:
Candy Pack (Pineapple)
Fireworks Pack
Candy Jewellery (Selection Coupon)
Upgrade Cover
Anti-Destructions
15000 Aethar Qube
Energy Converter
And much more!
Have the most romantic of times and enjoy Stella's class expansion!
The SoulWorker Team