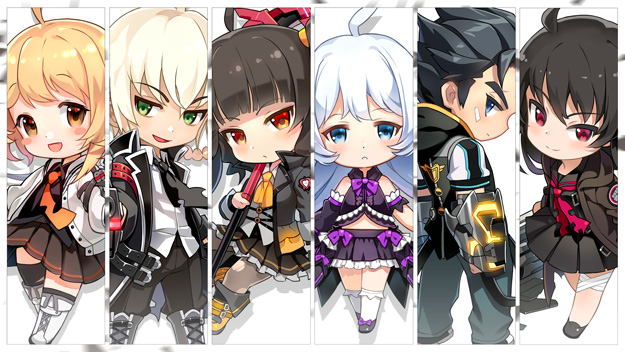 Greetings SoulWorkers!
Welcome to the official SoulWorker NA/EU forum. We look forward to reading all your contributions, no matter whether those are questions, tips & tricks, fan art or something else!

As ever, we're hard at work on SoulWorker. We're making great progress and we will soon be able to give you more information on the start of the open beta!
Meanwhile, here are some details for you:
· The game is free-to-play and will also be available on Steam starting with the Open Beta.
· It will feature Korean voices (original voices) and text in English, German, French, Italian, Spanish and Polish. It is currently not planned to include Japanese voices.
· It is our goal to provide PvP content and new characters like Jin Seipatsu or Iris Yuma in the future, but at this point we unfortunately can't confirm when exactly this content will be available.
Our future servers will be named the following:
· NA: Tenebris
· EN: Candus
· DE: Lakashin
· ES: Amaryllis
· FR: Rucco
· PL: Grace
· IT: Uriel
Looking forward to welcoming you on our servers!
For now, go ahead and introduce yourself to the other users here.
The SoulWorker team